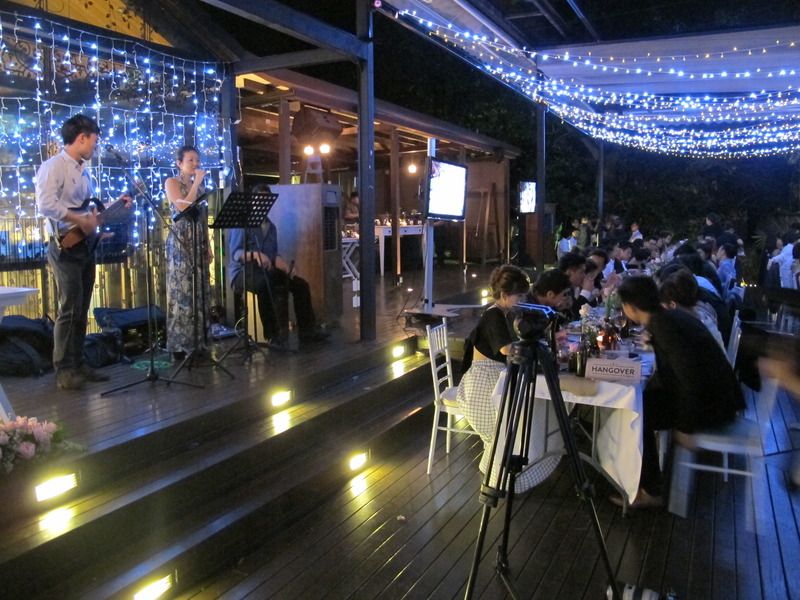 The unconventional wedding locations always give a touch of personalisation to the grand event. Aaron & Tenny chose to do theirs at Nosh.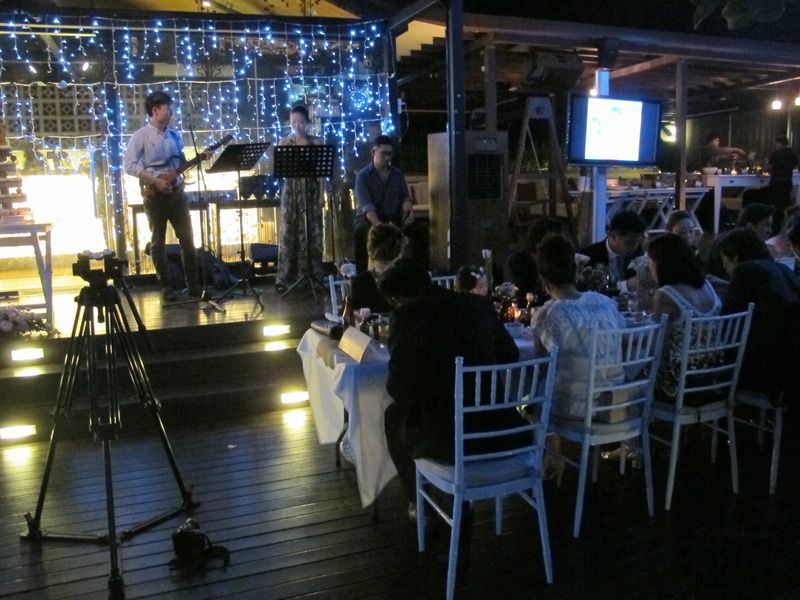 Lemon Jelly Pop was hired to bring them lovely tunes of romance. Three is better than two, that's why Lemon Jelly Pop is always a great option.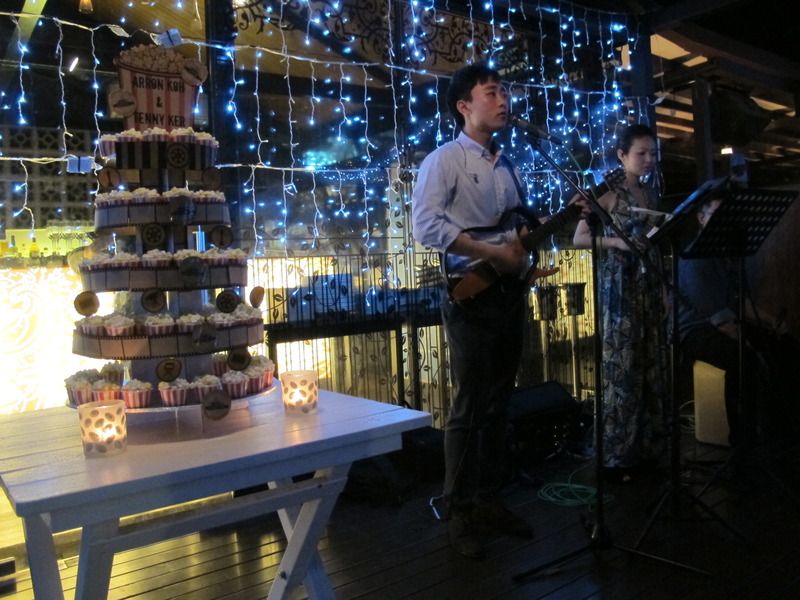 Joy & Peh are the frontrunners of the band, evidently from being the main vocalists.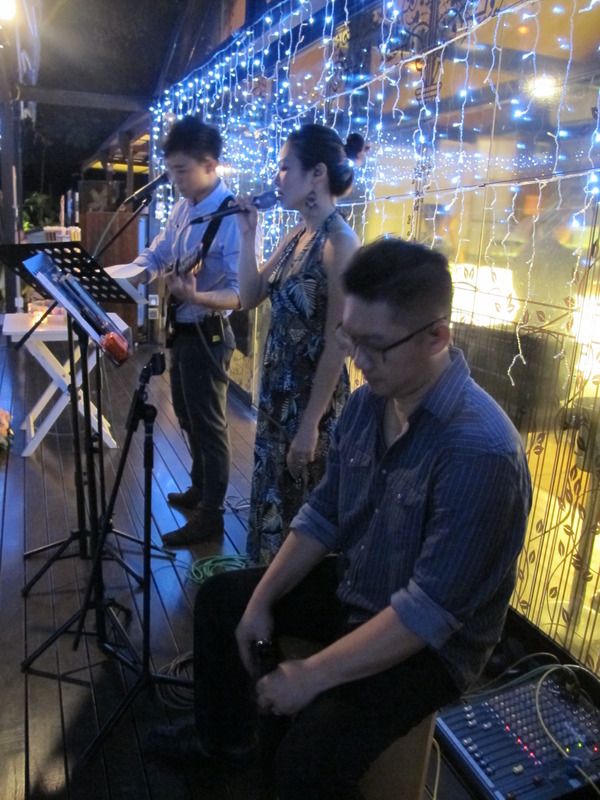 And there's Lyonel, the important member bringing the beats, take him out and you will hear/feel a difference for sure!
Here are some snippets of the band that night: